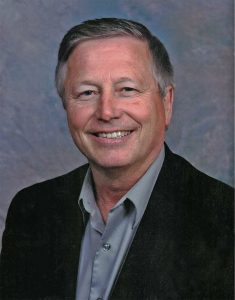 David Clubine is a Registered Graphic Designer (R.G.D.) with many years of experience offering professional design services. He is a graduate of the Graphic Design program from George Brown College in Toronto and a Communications and Advertising Accredited Professional (CAAP) graduate from the Institute of Communications Agencies in Toronto. His portfolio reflects a blend of his design and art direction experience in corporate and fundraising communications.
As well as Graphic Design, David pursued illustration studies at the Ontario College of Art and Design, and began painting commissioned watercolours. The architecture in Ontario features century homes, farm buildings, railway stations and churches, providing a rich reflection of rural life in the past and a wide variety of inspiration for his paintings over the years.
Feel free to explore his work in the online gallery and enjoy David's reflections on local heritage, landscapes and more.